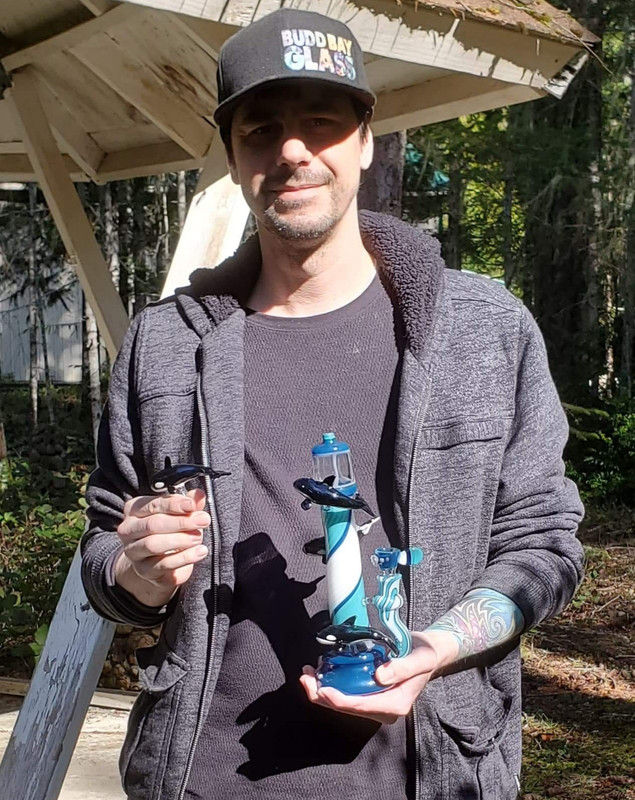 My name is Ryan Brailey. I've been blowing glass and making art since 2004. I started this business in my hometown of Olympia, Washington. Every piece of glass is hand blown with precision and care. Glass blowing is not only my passion, but it has blessed me with the ability to feed my family one pipe at a time!

I offer high quality glass in a variety of styles to fit every budget. In addition to what you see on this website I offer whole sale and custom pieces. Please message me if you have any questions or are looking for something particular that you don't see available here. You can also check out the Art Gallery to see a collection of my past work!

Below is a bonus video for you to watch and enjoy! It is a quick demo on how to blow a 2 piece Sherlock. Enjoy!
Credit for video goes to Seedtostoned.

Disclaimer: All pieces on this website are to be used in a lawful manner in accordance with your state or area's current laws. By browsing or purchasing you are agreeing to all lawful uses of said glass items. Purchasers must be of legal age, 21 years and above.
Website is currently under construction and will be subject to possible changes. Keep and eye out for progress on BuddBayGlass.com!